Our Premium Room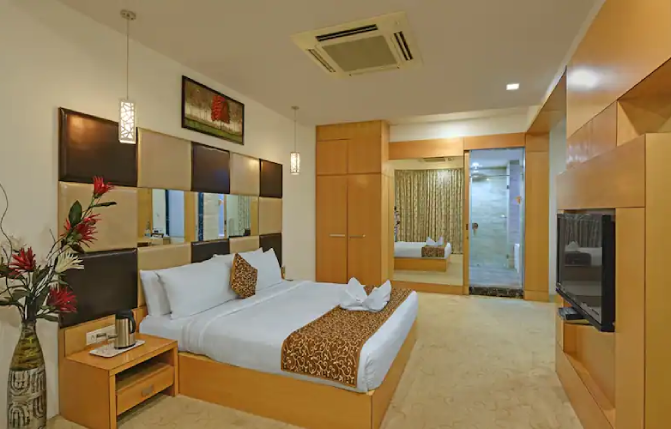 Welcome to Edhatu Valley View Resort & Spa, where a realm of indulgence awaits in our meticulously crafted Premium Rooms. Embrace a grand staying experience characterized by grandiose design and an array of premium amenities, setting the stage for an opulent retreat in the heart of Udaipur.
Step into a symphony of elegance as our Premium Rooms envelop you in an ambiance of sophistication and comfort. Each room is a sanctuary where luxury meets functionality, offering an exquisite blend of style and substance.
Edhatu Valley View Resort & Spa takes pride in delivering superior service through our committed staff. Your every requirement is met with precision, enhancing the overall quality of your stay. We believe in creating an environment where your comfort is paramount, making your time with us not just a stay but an experience to cherish.
Edhatu Valley View Resort & Spa invites you to revel in the opulence of our Premium Rooms. It's not just accommodation; it's a curated experience where every detail is designed to make your stay unforgettable. Immerse yourself in luxury, indulge in comfort, and make memories that linger long after you leave our premium haven in Udaipur.
Enjoy Our Premium Amenities

LCD Television

Air Conditioning

24 Hours Security

laundry

Free WIFI

Tea Coffee Maker
Taxi Service

Plush Bedding

Work Desk

Wardrobe

Housekeeping

Room Service