Cafe27
Nestled within the embrace of Edhatu Valley View Resort & Spa, Cafe27 is not just a dining destination; it's an immersive experience designed to elevate your senses. Discover a haven where artful decor and serene surroundings converge, creating a tranquil retreat for culinary delights. From quiet corners for reflection to the outdoor terrace bathed in natural light, Cafe27 invites you to indulge in a symphony of flavors crafted by skilled chefs. Experience the essence of coffee culture with expertly brewed selections. Each cup is a journey into the world of rich aromas and exquisite tastes, making Cafe27 the perfect sanctuary for those seeking an artful and serene culinary escape.
Cafe27 serves not only as a culinary hub but also as a social space. Whether you're catching up with friends, conducting casual meetings, or enjoying a moment of solitude, our cafe provides the perfect backdrop for connection and relaxation.
Book Now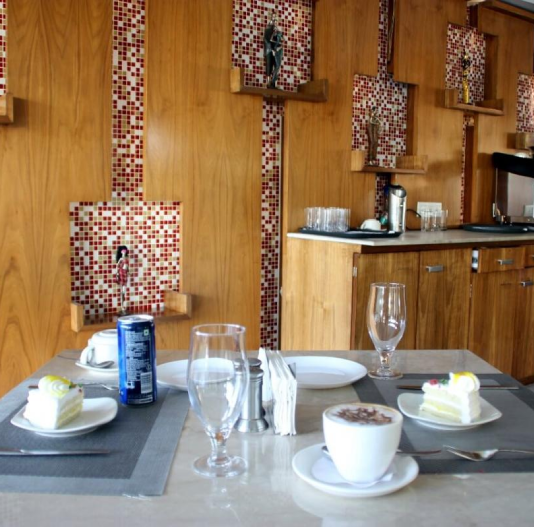 Why Choose Cafe27:
Diverse Culinary Offerings: From breakfast staples to gourmet dinners, our menu caters to diverse palates, ensuring a delightful experience for every visitor.
Scenic Ambiance: Enjoy your culinary journey in an ambiance that combines artful aesthetics with the tranquility of the surrounding landscape.
Quality Coffee Experience: Our commitment to coffee culture ensures that every cup is brewed to perfection, offering a rich and satisfying experience for coffee enthusiasts.
Social and Intimate Settings: Cafe27 provides a versatile space for both social gatherings and intimate moments, making it a flexible and welcoming destination.
Choose Cafe27 at Edhatu Valley View Resort & Spa for an unparalleled culinary experience where every detail is curated to exceed expectations.