Host Unforgettable Events at Valley View
Make every moment a celebration at Edhatu Valley View Resort & Spa's Celebration Banquet Hall. Our spacious and elegantly designed venue is the perfect setting for weddings, receptions, and any special occasion worth commemorating. With a capacity for [number of guests], state-of-the-art audiovisual equipment, and customizable seating arrangements, our Celebration Banquet Hall ensures your event is nothing short of extraordinary.
Celebration – Banquet Hall
At Valley View, our expert team specializes in turning ordinary moments into extraordinary memories. Whether it's the grandeur of a special day or the intimate touch needed for a family affair, our highly skilled professionals ensure your event is exceptional. Step into our spacious banquet hall, where every detail is meticulously handled to create a magnificent setting.
Book Now
Memoria – Banquet Hall
At Memoria, we turn business meetings into celebrated affairs. Beyond state-of-the-art technology, it's our well-trained professionals, world-class amenities, and seamless communication facilities that ensure the success of your conferences. Trust Memoria for smooth and successful business affairs.
Book Now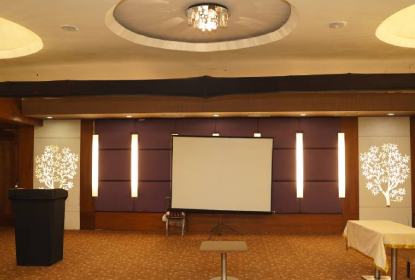 Meeting Room
Discover the perfect setting for meetings and events at Valley View, Udaipur. Our elegant meeting room, paired with a picturesque lawn, accommodates up to 300 guests. With elegant accommodations and warm service, our hotel offers an unparalleled location for your business or social events. Our expert team ensures your event is executed to perfection.
Book Now