Nearby Visiting Places
Hotel Valley View not only offers a luxurious stay but serves as a strategic hub to explore the rich tapestry of nearby wonders. From historical landmarks to natural retreats, immerse yourself in the cultural heritage and scenic beauty surrounding our hotel.
Uncover these nearby treasures, each adding a layer to the cultural and natural mosaic that defines the charm of Udaipur and its surroundings. Hotel Valley View welcomes you to a stay that not only pampers but also opens doors to exploration and discovery.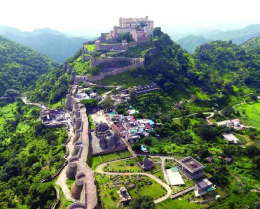 Kumbhalgarh Fort
Uncover the historical grandeur of Kumbhalgarh Fort, a Mewar fortress with the second-longest wall in the world. Marvel at its majestic ramparts, intricate architecture, and panoramic views of the Aravalli Range.
Haldighati
Step onto the battlefield of Haldighati, where history unfolds with tales of valor and bravery. Visit the memorial dedicated to Maharana Pratap Singh and gain insights into the historic Battle of Haldighati.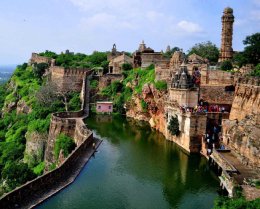 Chittorgarh
Explore the historic city of Chittorgarh, a repository of Rajput valor. Visit the iconic Chittorgarh Fort, marvel at the Vijay Stambh, and soak in the rich cultural heritage of this legendary citadel.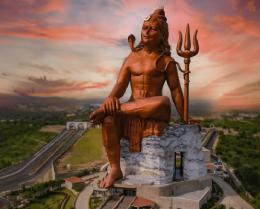 Nathdwara
Discover the divine ambiance of Nathdwara, home to the renowned Shrinathji Temple. Experience spiritual serenity, witness traditional rituals, and soak in the sacred atmosphere of this revered pilgrimage site.
---
Ranakpur
Journey to Ranakpur, a destination renowned for its stunning marble Jain Temples. Admire the intricate architecture of the temples nestled amidst the serene Aravalli hills.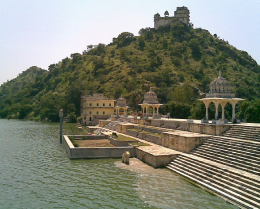 Jaisamand Lake
Escape to the tranquil shores of Jaisamand Lake, the second-largest artificial lake in Asia. Enjoy a leisurely boat ride, marvel at the Udaipur Palace on the lake island, and relish the scenic beauty surrounding this idyllic reservoir.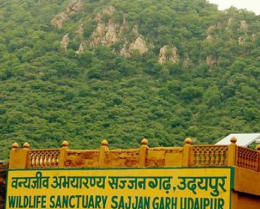 Sajjangarh Sanctuary
Embrace nature at Sajjangarh Sanctuary, a haven for wildlife enthusiasts. Explore the diverse flora and fauna, embark on nature trails, and witness the breathtaking beauty of this sanctuary nestled in the Aravalli Range.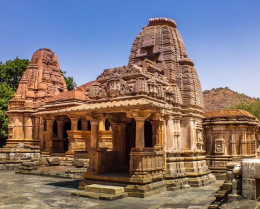 Saas Bahu Temples
Delve into architectural elegance at the Saas Bahu Temples in Nagda. Admire the intricate carvings and historical significance of these ancient temples dedicated to Lord Vishnu.