5000 Volts – The Discotheque
Prepare for an electrifying nightlife experience at 5000 Volts, our cutting-edge Discotheque at Edhatu Valley View Resort & Spa. Step into a world pulsating with energy, where state-of-the-art sound systems and dynamic lighting set the stage for an unforgettable evening.
Immerse yourself in the rhythm as our talented DJs curate beats that span genres, keeping the dance floor alive and vibrant. The chic and modern ambiance of 5000 Volts creates the perfect backdrop for socializing, dancing, and creating memories that last a lifetime.
Whether you're looking to dance the night away or enjoy signature cocktails with friends, 5000 Volts is the ultimate destination for those seeking a lively and sophisticated nightlife experience in Udaipur. Join us as we turn the night into an electrifying celebration at 5000 Volts – The Discotheque.
Book Now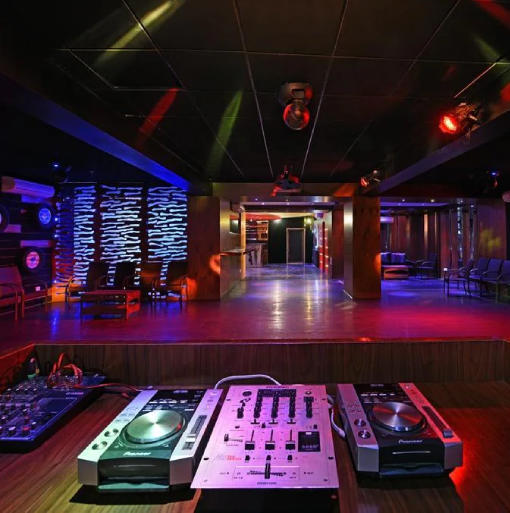 ---