Customer Feedback
At Edhatu Valley View Resort & Spa, we value the opinions of our guests, and we are committed to delivering exceptional experiences that exceed expectations. Here's what some of our valued guests have to say about their stay:
I stayed at Hotel Valley View for around three days. The staff was very helpful and helped me with my planning for going around Udaipur. It's hard to find Inns who help with all these things. I filled reason in form for coming Udaipur that was my Wife's birthday. When I arrived and reached to hotel I was totally surprised they arranged cake and candles for my wife's birthday. I really thank them for it. The staff very politely heard me out when I needed something. Rooms was better with the colors which has awesome interiors and appliances.
Sumit Patel (General Manager)
We stayed for 2 days here with 95 students, 9 teachers and 2 tour operators. The service provided here was very good. Food was very tasty and delicious. The stall was also very good.
Virendra Joshi
I stayed in hotel for 3 nights with school trip. It was admirable that the hospitality given by staff, the food provided was very excellent.
Thank you so much.
Ajay Varhard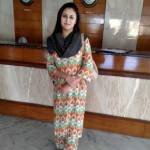 Very nice hospitality & comfortable rooms. Nice and trained staff. Thank you very much.
Himanshi Gehlot
We stayed in your hotel for 3 nights at the time of Diwali and we really enjoyed the hotel and all the facilities. Rooms are clean and spacious. Food is excellent and delicious. Staff is very co-operative. we really enjoyed a lot and we definitely refer your hotel to other family members as well. Thank you.
Siddharth Shah
First And foremost the food is excellent, flavorful & fresh. Staff is absolutely good in service and courteous. Very indulging in terms of understanding what you have asked for. The chef is great.
Aman Rathore