Foodies - Multi Cuisine Restaurant
Welcome to Foodies, our esteemed Multi Cuisine Restaurant, where culinary diversity meets a symphony of flavors. Immerse yourself in a dining experience that transcends boundaries, offering an array of gastronomic delights designed to cater to every palate.
Foodies is a celebration of global culinary excellence. Our menu is a journey across continents, featuring a diverse range of dishes meticulously crafted to perfection. From authentic local flavors to international favorites, each dish is a testament to our commitment to providing a culinary haven for enthusiasts.
Step into an elegant and inviting ambiance that complements the diverse offerings on our menu. Whether you're seeking a formal dining experience or a casual meal with friends and family, Foodies is designed to be a versatile space that caters to various preferences.
Book Now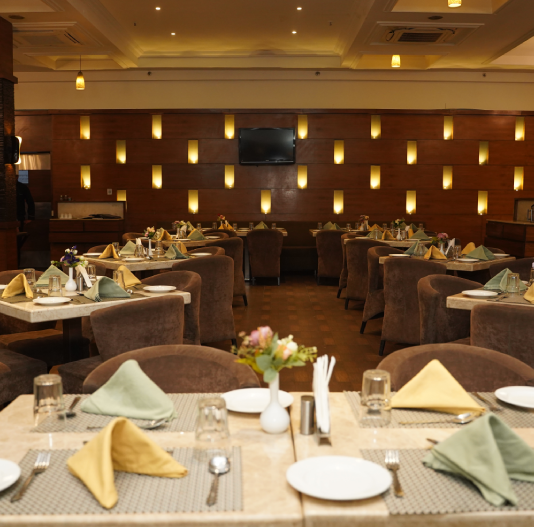 Why Choose Foodies:
Global Culinary Exploration: Embark on a global culinary journey without leaving your seat, with a menu that spans continents and brings the world to your plate.
Versatile Dining Spaces: Whether you're planning a formal dinner, a casual get-together, or a special celebration, Foodies offers versatile dining spaces to suit various occasions.
Quality Ingredients, Expertly Prepared: We prioritize the use of high-quality, fresh ingredients, expertly prepared to deliver a dining experience that exceeds expectations.
Attentive Service: The attentive and courteous staff at Foodies is dedicated to ensuring that every guest enjoys a memorable dining experience with impeccable service.
Indulge your palate and satisfy your culinary cravings at Foodies, where the art of gastronomy is celebrated, and every meal is an exploration of diverse and delectable flavors.