Front Desk
Welcome to the heart of our hospitality—Hotel Valley View's Front Desk. As the first point of contact for our guests, it is more than a mere reception; it's your gateway to a seamless stay, personalized service, and the vibrant spirit of Udaipur.
Step into our lobby, where the Front Desk warmly welcomes you. Our attentive staff stands ready to assist, ensuring your arrival is met with a genuine and friendly reception that sets the tone for your entire stay.
Efficiency meets hospitality at our Front Desk. Streamlined check-in procedures aim to get you settled into your accommodation swiftly, allowing you more time to explore the enchanting surroundings or relax in the comfort of your room.
More than a transactional space, our Front Desk embodies the spirit of personalized service. From addressing queries to catering to specific requests, we are dedicated to ensuring your experience exceeds expectations.
Book Now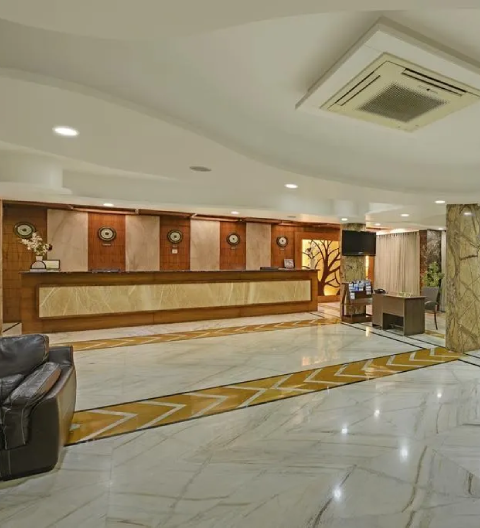 Spa

Swimming Pool

Gymnasium

Gaming Zone

Front Desk

Indoor Lounge

Discotheque

Parking

Garden

Housekeeping

Laundry

Room Service