Swimming Pool
Embark on a refreshing journey as you step into the luxurious embrace of Edhatu Valley View Resort & Spa's swimming pool. More than just a water sanctuary, it's an invitation to unwind in style amidst the captivating landscapes of Udaipur.
Our swimming pool is a haven of tranquility where the gentle sounds of water meet the scenic beauty of Edhatu Valley. Whether you prefer a morning dip or a leisurely afternoon by the poolside, this aquatic retreat is crafted for your relaxation and rejuvenation.
Indulge in the lap of luxury with our poolside loungers and cabanas, where every moment becomes a private retreat. Whether you seek the warmth of the sun or the shade of a cabana, our poolside amenities ensure your comfort and leisure. At Edhatu Valley View Resort & Spa, our swimming pool is more than a water feature; it's a sanctuary where relaxation meets elegance. Dive in and experience the epitome of serenity in the heart of Udaipur.
Book Now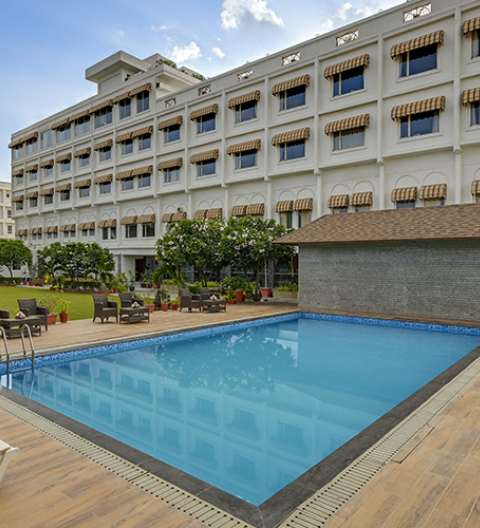 Spa

Swimming Pool

Gymnasium

Gaming Zone

Front Desk

Indoor Lounge

Discotheque

Parking

Garden

Housekeeping

Laundry

Room Service